Hablo Español!
Dr. Sergio Cruz was born and raised in Northern Nevada. He graduated Yerington High School in 2010 with Honors and then attended University of Nevada where he received his Bachelor's Degree in Biochemistry & Molecular Biology. Dr. Cruz graduated Pacific University College of Optometry and was recognized as the Class of 2020 – Student of the Year.
Dr. Cruz has trained with optometrists and ophthalmologists in Nevada, Oregon, and Colorado. He's always had a strong passion for Ocular Disease and Binocular Vision disorders. His true passion lies in helping serve the community he was raised in!
Dr. Cruz has served in Mission Trips to Costa Rica, is a member of Nevada Optometric Association, and the American Optometric Association. He is also an instructor for KMK Educational Service, a team that helps students around the country prepare for their National Board Examination in Optometry.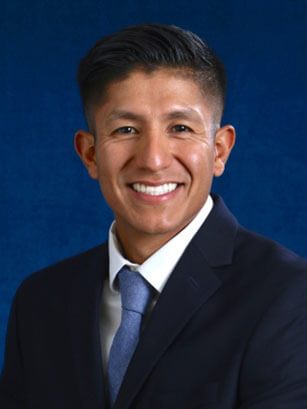 Comprehensive Eye specialist